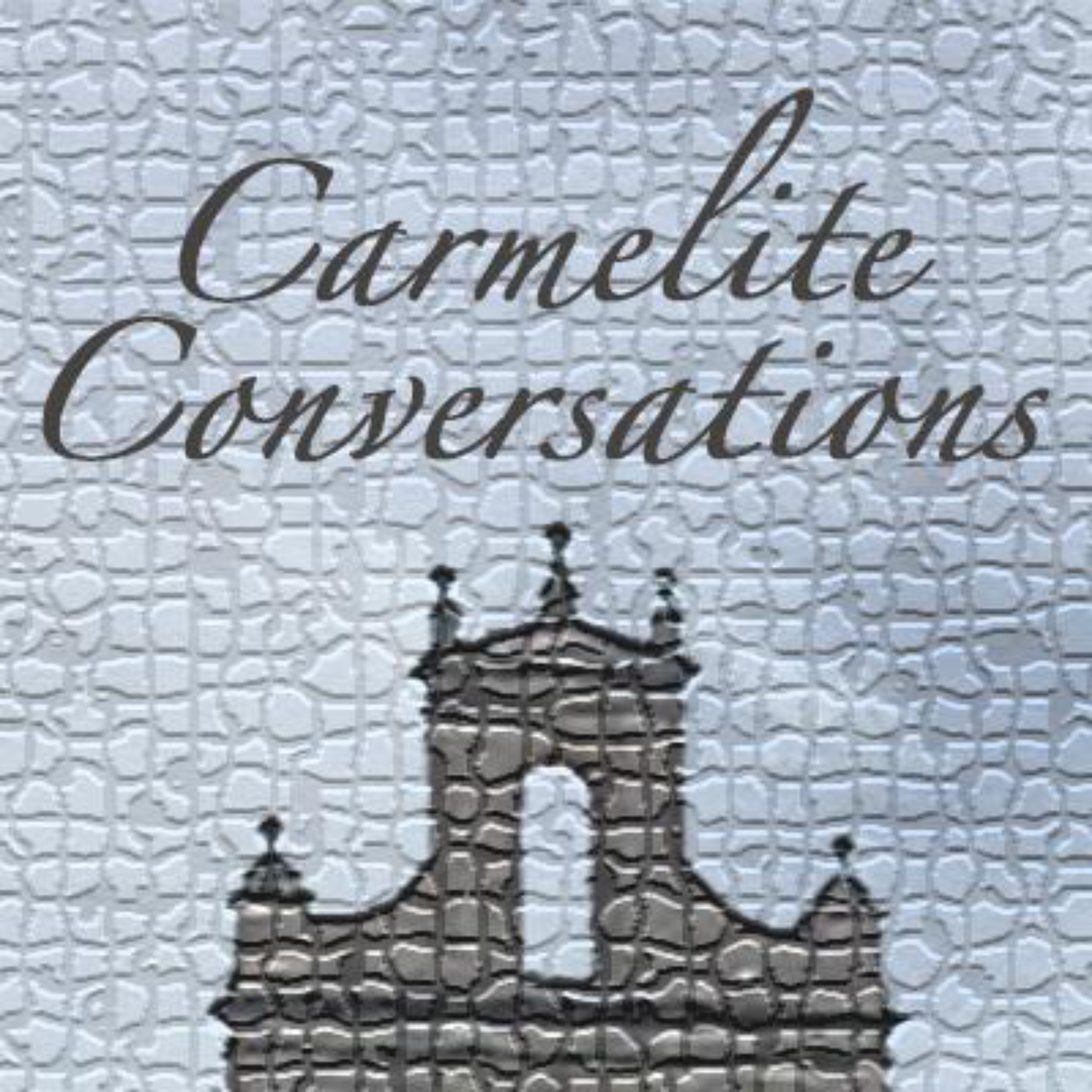 What would it be like to fully experience the Trinity dwelling in you at all times.? What might it be like to live with continual spiritual guidance and direction, to experience rest and consolation, to know that you are confirmed in reality of an eternal destiny of unimaginable peace, and, most importantly, what would it be like to live in continual peace?
If any or all of these conditions of existence sound intriguing to you, then this specific podcast on the Prayer to the Trinity, of St. Elizabeth of the Trinity is worth a listen. Here in this Carmelite Conversation, Mark and Frances walk you through Elizabeth's prayer to the Trinity, with assistance of a commentary on the prayer written by a Mother Amabel of the Heart of Jesus, a French Carmelite Nun.
There are a number of striking observations from the prayer, and also expanded upon in the commentary. The first is the call to become utterly forgetful of self. This is a message that often sounds strange to the modern generation, but it is a first prerequisite to anyone who desires to embark on the path to holiness and transformation in Christ. By beginning to place Christ first in our life, we will begin to understand how it is that He will be able to eventually take over our life and begin to literally live His life through us.
Another equally important requirement for us to begin to encounter the Trinity, is that we must be at peace in our own hearts and souls. This is not something we can achieve on our own, we must pray, indeed, we must plead with the Lord to give us this peace. For it is nothing other than the peace He promised us when He told His disciples He would give them a peace the world could not give. (John 14:27)
When we come to experience this peace, we need to be prepared to abandon everything in favor of remaining with the Lord, deep in the interior of our souls. We need to be prepared to offer Christ our very souls as His shelter, His place of repose and His dwelling place. He desires this from each of us.
We must also know that though we are powerless to offer ourselves in this way, we can rely on the fire of the Holy Spirit to prepare our souls for this coming, in exactly the same way the Holy Spirit prepared the Blessed Mother to both receive and later give birth to, or Incarnate Christ into the world through us.
Finally, we must learn to surrender ourselves to this complete absorption into the Three Persons of the Trinity, where we will discover infinite Solitude and the beginnings of an eternal Beatitude, which is nothing less than the promise of eternal life. 
If you are looking for a guide to this journey to the interior of your soul, St. Elizabeth of the Trinity and her powerful prayer, along with the commentary, are a very good place to look.